AFF 2007 Angler of the Year Award
presented to Charles T. Bellingrath Jr.
I would like to personally dedicate this page to the man with the true vision for AFF, Chuck Bellingrath. My father is a true angler. He is a man of great integrity who loves to give back. As far as his skill as an angler, he is in a class with very few. His great knowledge and experience for fly fishing combined with his passion make him a "complete angler". Chucker B has traveled the globe from England to Montana, Canada to France and south to the equator, CTB jr. is a well traveled angler. As a young man he made many trips westward to fish for the trout of the big sky and he actually grew up with a beautiful bass pond in his front yard. As a boy the bus had to wait as he fought a bass on the fly before school started. Beyond his angling abilities, my father is as good a person as there is in this world and therefore it is my honor to recognize him with the AFF 2007 Angler of the Year Award.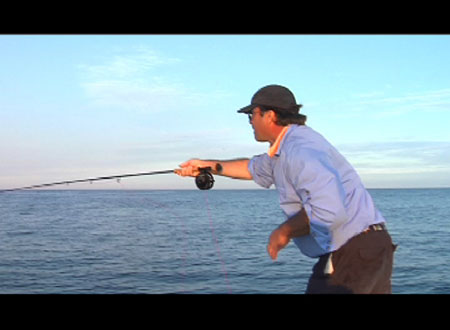 -Chucker B doing what he loves to do