Become a member of AFF today! Choose from our 5 levels of membership. All members of AFF will recieve:
Access to AFF Members Only: to recieve behind the scenes information concerning our next endvevours.
Your own personal AFF email address: (ex: johnsmith@americanflyfisherman.com)
1 Free AFF Decal: a sharp looking transparent decal ideal for cars and trucks
3 Flies: to keep our anglers from running out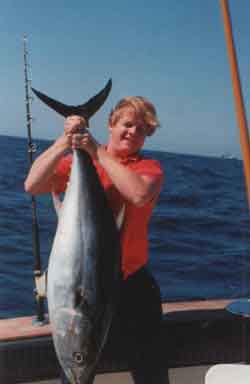 Above is a pumped up Thompson Bellingrath, a lifelong member of AFF.