AFF Tip of the Week
Week of January 1, 2007 - In the new year remember what the essence of fishing truly is. Do not forget that fishing is something that we can all learn from. Life lessons that if we could all abide by we would have a better year and a better world.
We would like to wish all fisherman and people alike a happy and safe new year.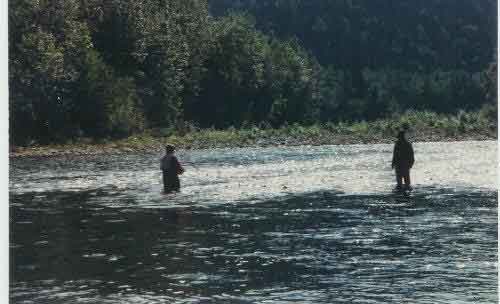 My grandfather angling on of the most beautiful rivers in the entire world, the Cascapedia River in Quebec.