AFF Recommended Reading April 2007
Read Previous AFF Books of the Month Read Previous Tips of the Week!
Please read along and share your thoughts via emailing AFF under contact the anglers link to the left.
AFF Book of the Month: June 2007- No Hatch to Match: Aggressive Strategies for Fly-Fishing Between Hatches
Author: Rich Osthoff
Other books by this author: Fly Fishing the Rocky Mountain Backcountry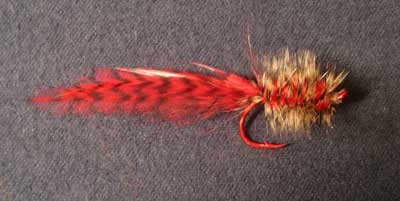 -A cool cinder worm design tied by Chucker B himself ought to match the hatch just right!